Red Hot Chili Peppers are an American rock band formed in Los Angeles in 1983. They have sold over 100 million records worldwide and are the most successful band in the history of alternative rock. They have won six Grammy Awards, were inducted into the Rock and Roll Hall of Fame in 2012 and in 2022 received a star on the Hollywood Walk of Fame.
Red Hot Chili Peppers grace us with their presence at Bank of America Stadium with special guest The Strokes & Thundercat. 2017 was the last time the band performed in the Carolinas, so this has been a much-anticipated show.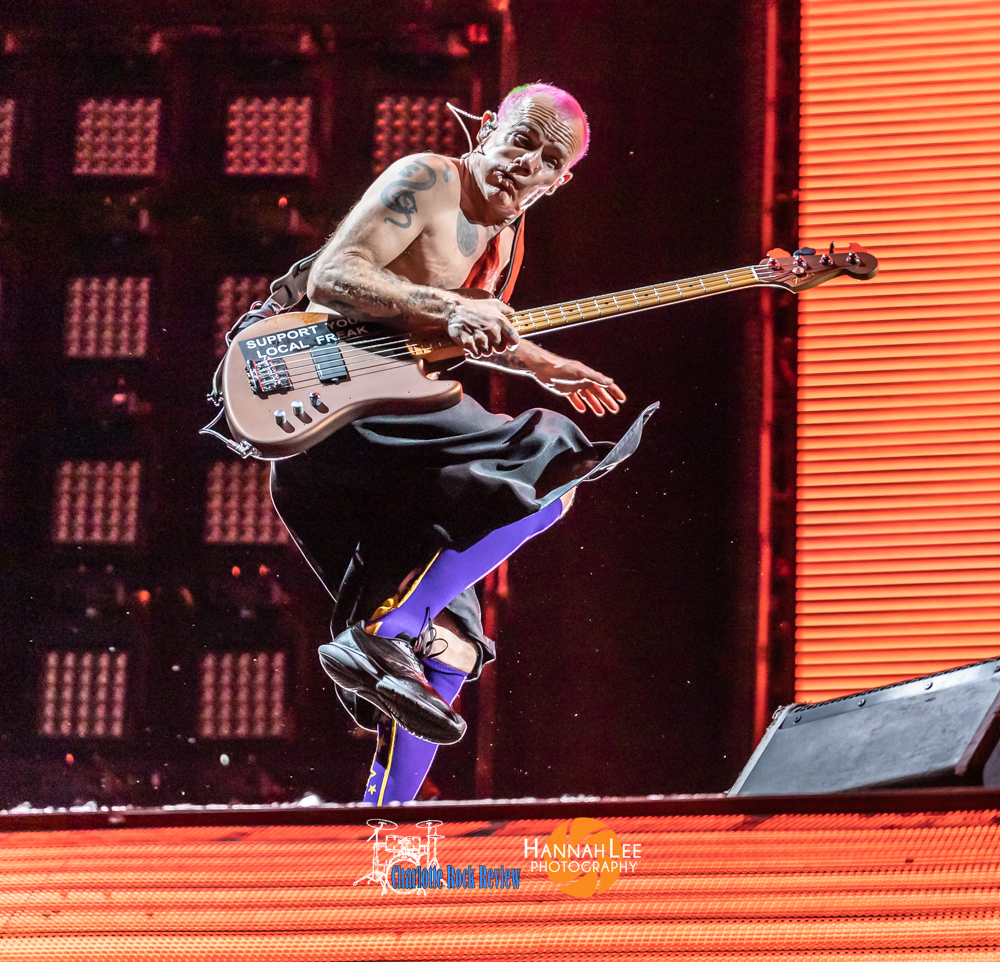 The lights go down and the band makes their way to the stage. Anthony Kiedis come out wearing black jean short with a gray lightning bolt in the middle of them with a blue fishnet like shirt and blue socks. The stage had a huge video screen behind them that went all the way from floor to ceiling and covered the back wall. The screen displayed different screens looking like a lava lamp flowing with its psychedelic colors. The show isn't what I was expecting. The band sounds good and everyone played their best. Flea laid down some great bass riffs, plucking, slapping, and strumming. Flea doing what he does, he even at one point came out on stage doing a handstand walking from one end of the stage to the other side as he was showing off. I felt like Anthony needed to interact with the audience more and get them pumped up. It was a very laid back and subdued crowd. I was expecting more audience participation. Musically they were great and sounded phenomenal, but the entertainment value was lacking with little stage presence. Other than Fleas enthusiastic performance.
The band played some of my favorites like "Dani California", "Californiation" and "Give it Away". I really wish they would have played "Under the Bridge" and" Suck My Kiss". But hey, they can't play everything. Lastly, as the show wined down the Chili Peppers came out for their encore and played "I Could Have Lied" and "By the Way". For all you Chili Peppers fans there's still plenty of shows for you to attend so get your tickets now.