Against The Wall CD Review
It was nice to see a complete album with "Reborn" as an intro song and exit song, this was how albums were arranged back in the day. You can tell that Mason Hill paid attention to some of their iconic hero's. The production on this album was excellently done. All the songs are very beautifully written and songs like "Against the Wall" and "D.N.A" are songs I can definitely here on the radio. They also have a couple classic style Ballads "Where I belong" and "Broken son" that have a Sixx AM / Goo Goo Dolls feel to them. "Find my way" is the heaviest song with a dark lyrical feel to it. With their powerful vocals and tasteful, flowing guitar leads, Mason Hill Scott Taylor (Lead Vocals), James Bird (Lead Guitar), Marc Montgomery (Guitar), Matthew Ward (Bass) and Craig McFetridge (Drums) has put together a top notch quality album they should be proud of.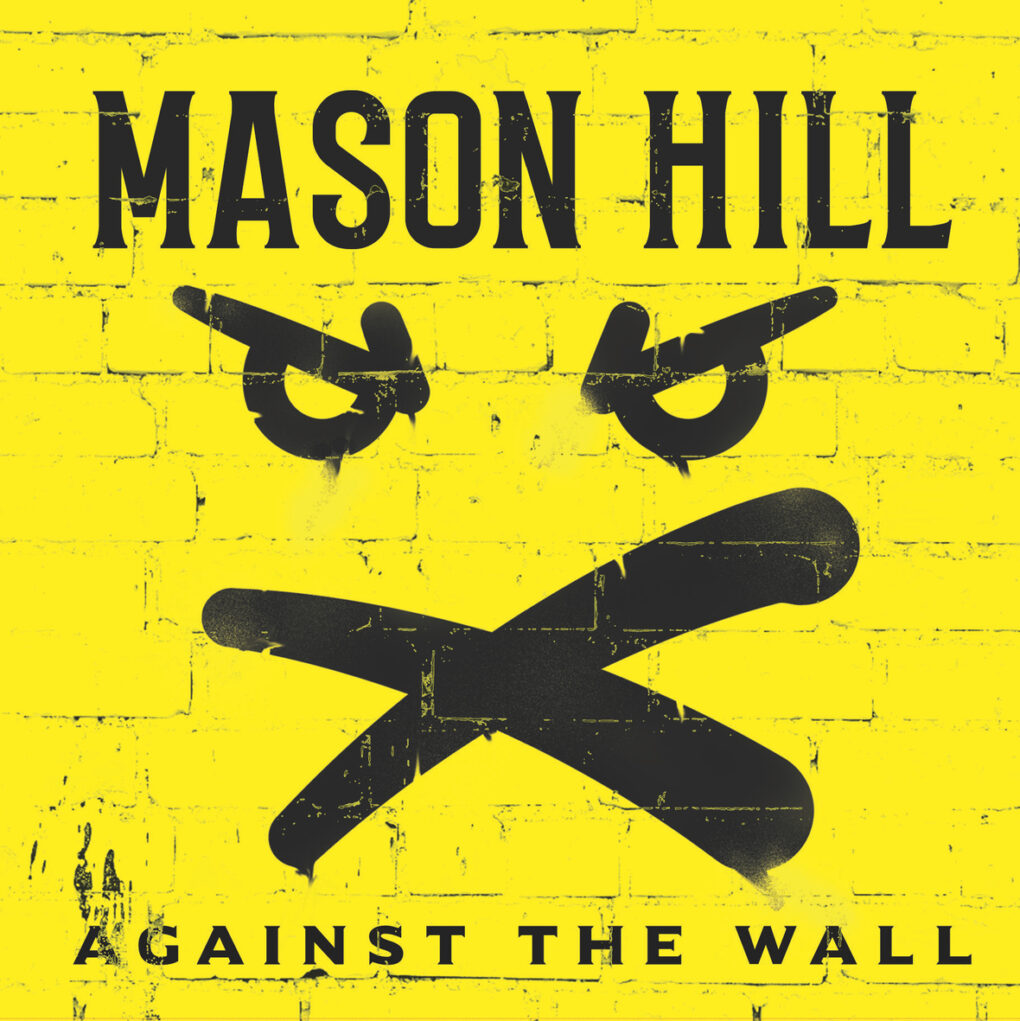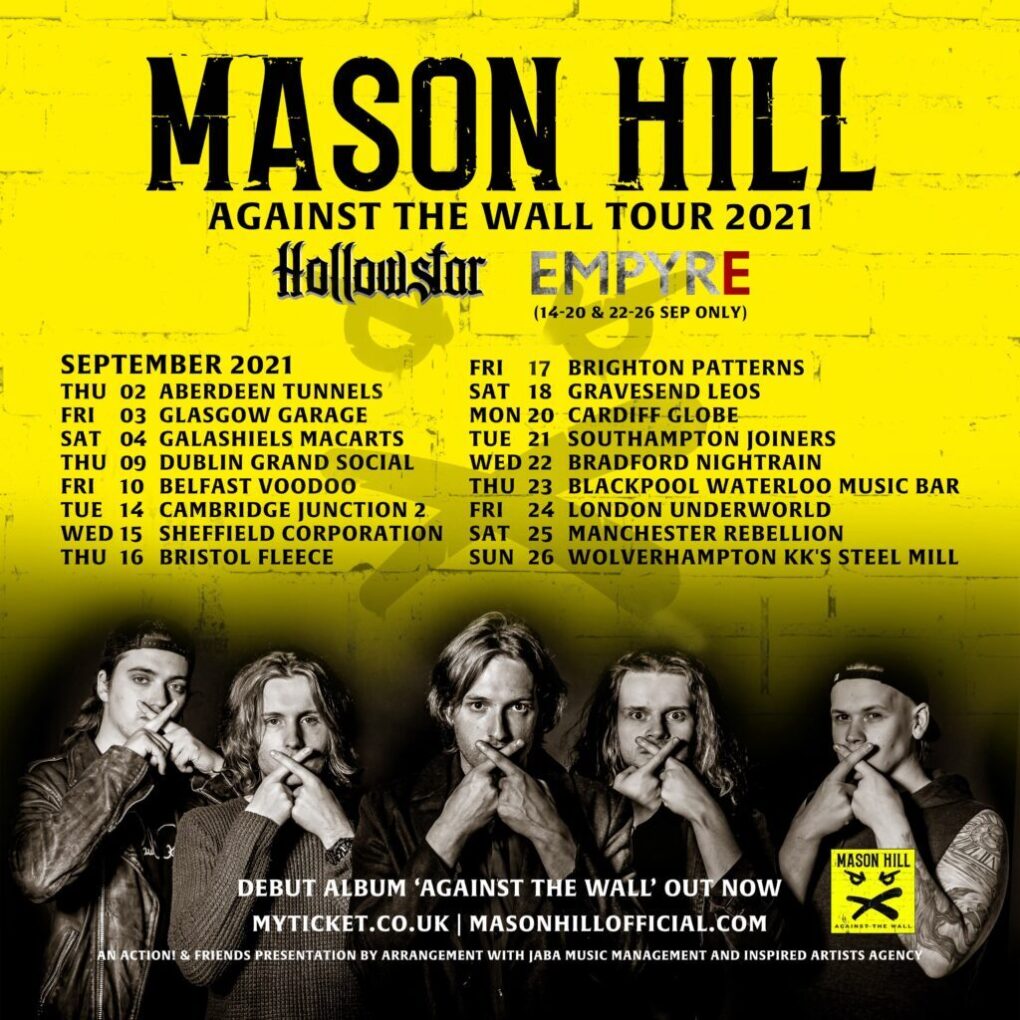 Released on March 5th, Against The Wall achieved the UK national album chart at number 19, taking a coveted top 20 album position, and reached over 750,000 streams on Spotify. The long awaited album, which received critical acclaim from both media and fans alike, also hit number 1 in the UK rock album chart. It is the first time a rock band has debuted with their album in the UK Top 20 since Greta Van Fleet in 2018 and also the first time a British rock act as debuted with their album in the UK Top 20 and # 1 in the UK rock album chart since Royal Blood and Lonely The Brave back in 2014!
April 1, 2021 – Glasgow, UK based Rock band MASON HILL has released the official music video for their blistering metal single, "D.N.A." Directed and produced by David Barras and Scott McKay for Strangeboat Productions, "D.N.A." is the third single off the band's chart dominating debut album, Against The Wall.