These guys definitely show their western Kentucky roots, an old school style with a little modern edge rock and roll to them, you can tell they put their heart into this 4 song EP. The first track you listen to is "Solid Gold" it has a Buck Cherry feel to it with a raw live sound to the recording. "High Price" (for Peace of Mind) is their video release is another hard-hitting song that has a nice Van Halen style bridge in it. "Easy to Love" really showed off some excellent harmonies and their outstanding vocal Range. The last song on the EP was "Slow Motion" it flowed with a slow southern groove ant it had a little Lenny Kravitz feel to it. Overall, the Ep was very well done, entertaining and fun to listen to. We hope to hear more from them and will for sure keep an eye out for Kiss Kiss Bang.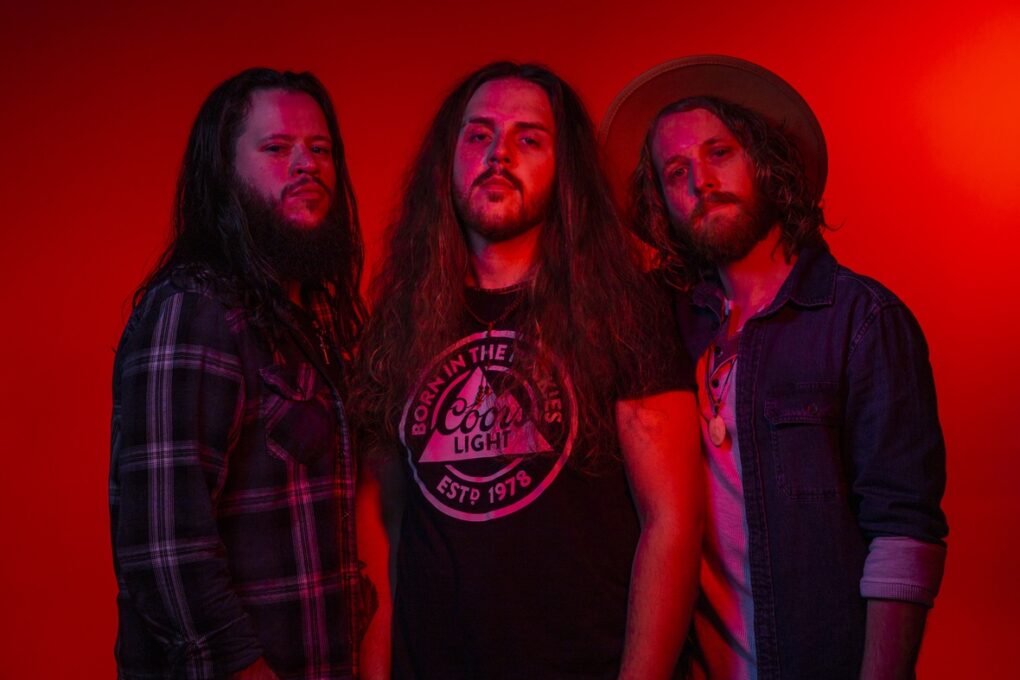 The brand new EP from rock band Kiss Kiss Bang, "Hungry, High & Seeing Things" is the culmination of a band living in unprecedented times. The COVID-19 pandemic left a lot of artist stuck at a stand-still. With the world shut down and nothing to do but wait, artist do what artist do…create. Over the course of the pandemic, Kiss Kiss Bang came together, safely, and recorded four new tracks. With a hired drummer and one founding member short, the band spent three days beating out these new songs before going into the studio. This EP is the direct result from that hard work. This is a record you're going to want to turn way up…ALL the way up.
March 22, 2021 – Bowling Green, KY Rock Band KISS KISS BANG has released the official music video for the lead single off of their upcoming, sophomore EP, Hungry, High, & Seeing Things, available now on the band's BandCamp and will be available on all platforms March 26. "High Price (for Peace of Mind)" was shot by 254 Productions in Bowling Green, KY, directed by Brandon Taylor, Lighting with additional photography by Lily Thompson.
"A classic rock n' roll band born and bred in the heart of western Kentucky form a powerhouse of a raw and electric modern slam band with monstrous guitars and Eagles-style vocals that carry near constant three part harmonies." – KISS KISS BANG
KISS KISS BANG Release Official Music Video For "High Price (for Peace of Mind)"