Keith Urban is an Australian-American musician, singer, guitarist, and songwriter. Recognized with four Grammy Awards. Urban also has fifteen Academy of Country Music Awards, thirteen CMA Awards and six ARIA Music Awards. Urban has released 11 studio albums and 37 singles and 18 of which went to number one.
Keith Urban, a country singer, is a Rock Star in my book. He brought back memories of the great ax men guitar gods of the 80's. Urban comes out wearing a black v neck t-shirt with yellow stripes and blue jeans. Urban kicks off the show with "Tumbleweed," "Days Go By," and 'Wild Heart." As the crowds on there feet wanting more. Urban takes time to make sure everyone was enjoying the show. As the night progresses, Urban is talking to the crowd about songs. He brings out a giant joystick on stage. The two big screens display a wheel with songs listed. He is explaining to the audience how this joystick works. Once he pulls the joystick the two big screens display the songs and start spinning. On the list there are some singles, album tracks, songs he has not done in a while like old ones along with new ones. Whatever the wheel stops on is what he is going to play. "Parallel Line" is where it stopped.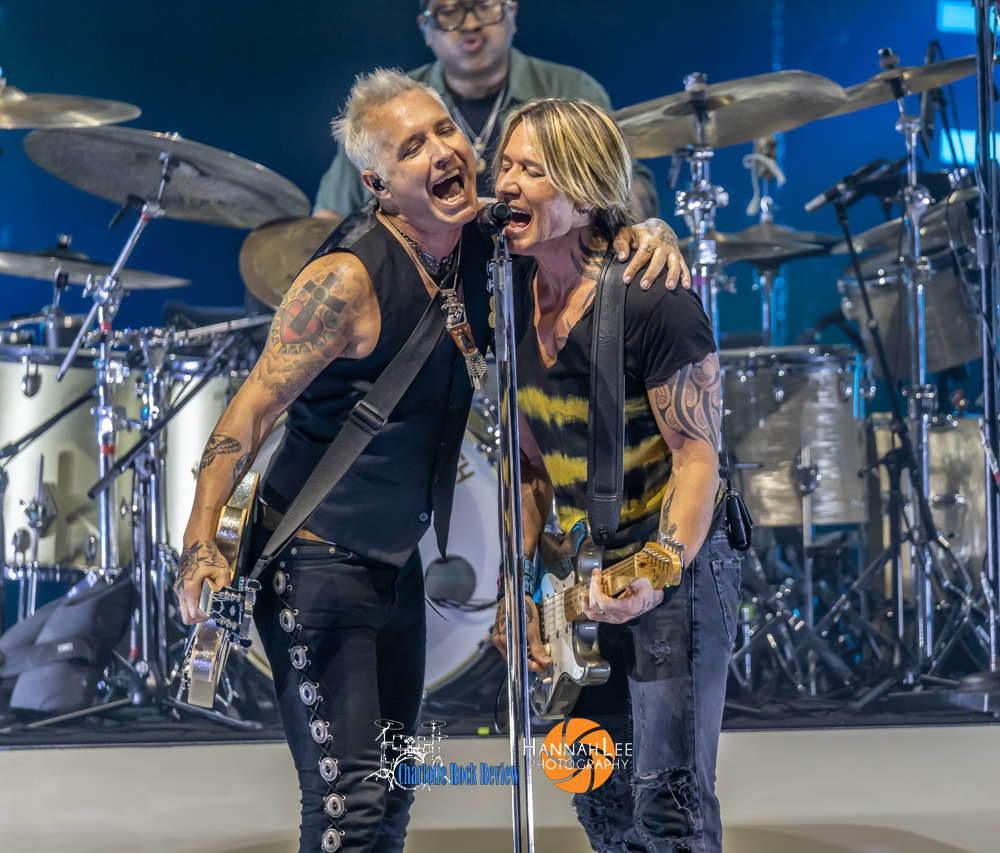 Next up he plays "You Gonne Fly / Can't You See." There was a special moment when Urban brings out his wife Nicole Kidman on stage as he is singing "Can't You See." Then gives her a hug and kiss. Urban also had a great sense of humor that led to a goofy singalong of "The Lion Sleeps Tonight". Urban had everyone loving every minute of the concert, from his overwhelming acoustic guitar solos to the trips through the audience. Urban has also done songs with some amazing stars like Pink, which were featured singing during the show in the form of video segments that synchronized up with what was happening onstage.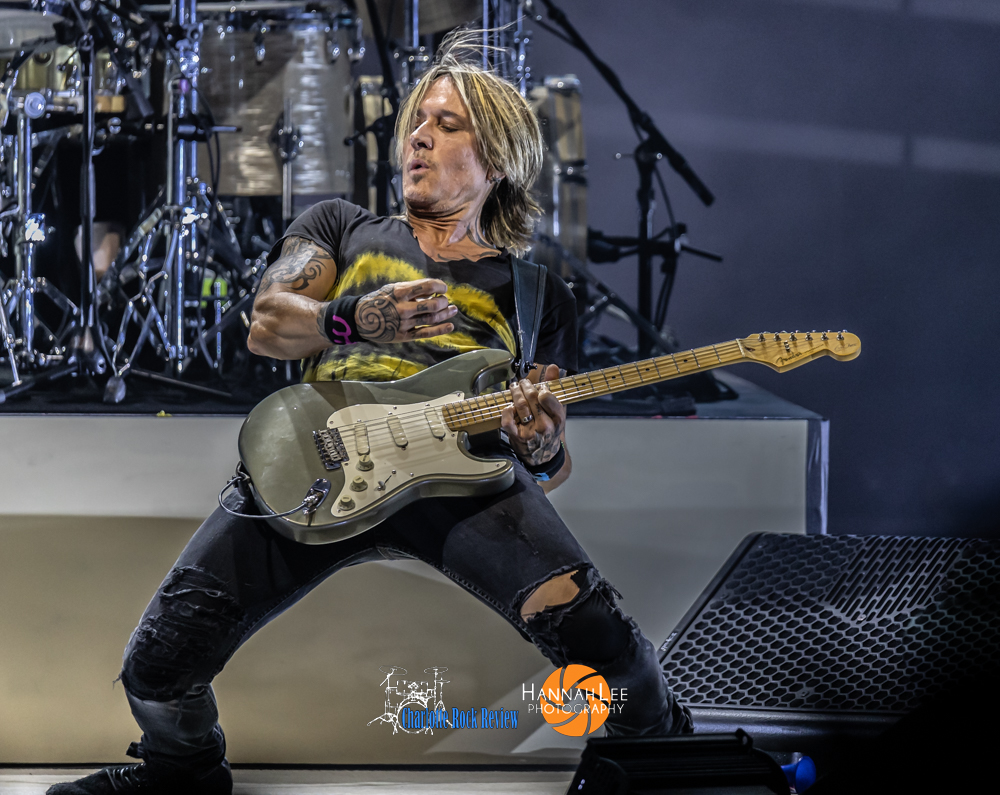 As the night rolls along, Urban runs off the stage through the audience to a small platform located near the back lawn where he performs three songs but before he starts, he spins around and tells the crowd, jokingly, you got backstage passes, then started playing. "Thank God I'm a Country Boy," "Better Life," and "You'll Think of Me." All three were acoustic. Once he finished the song, he took a towel and rubbed down a spot on the guitar and then threw the towel at the audience. Pulled out at sharpie and signed it. Glancing around at the audience, he spotted a young lady, pulled her on stage, and gave the signed guitar to her. The audience was astonished at what had just happened.
As the night winds down Urban has a few more songs and an encore. This is one of the best shows I've observed in a long time. Urban is an exceptionally talented and genuine entertainer. Let us not forget his band. Nathan Barlowe, who is a professional keyboardist. His playing and his voice are amazing. I was just in awe when he did his solo. He invented an instrument he dubbed "The Phantom," which is an electronic sampling machine played like a keyboard. In 2017 Barlowe won a CMA Award for Touring Musician of The Year.
Lastly, if you have never been to a Keith Urban show, then you are missing out. There are still plenty of tour dates left, so go catch a show near you.
Follow Keith Urban on social media