It was a beautiful day in the Queen City for the Hops and Hogs Festival getting underway at the Park Expo and Event Center in Charlotte.  The sun shining bright and the sky's blue what a day it's going to be.  Two days' worth of bands and BBQ what more could you ask for.   18 bands from local acts to mostly all national acts.  
               As the day starts the line to enter starts getting long.   It's a holiday weekend and people are looking for something a little different and close to home.  There was plenty of beer to be found with average prices.  Town Brewing stood out in the crowd.  Seems to be the best selection of all. I noticed a lot of people around the Craft Corral with over 40 different kinds of craft beers to try.  Let's not forget our friends at Monster Energy.  Those things are the best.   They also had Deep Eddy Vodka always mixing you up something refreshing.   Liquid Death Mountain Water.  I'm not a fan of it but you may love it.  As for BBQ someone mention Pharr Mill Brewing and BBQ.   They also had Island Noodles for the ones that didn't have the urge for BBQ.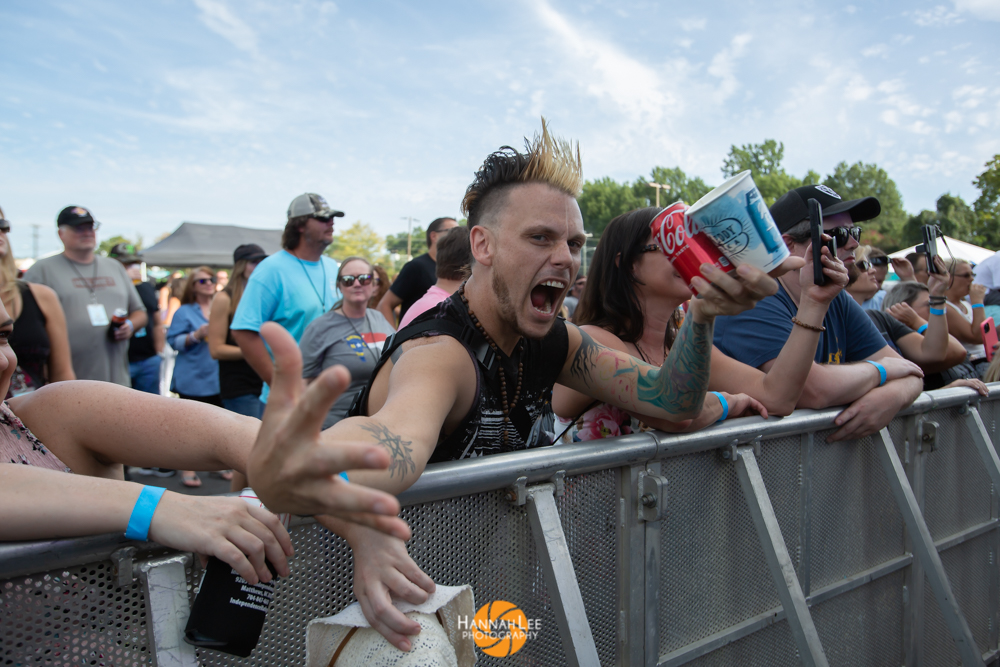 The bands absolutely killed it.  Bands like Light House and 311 as headliners were amazing and had the crowd singing and interacting through out the show.  There were a few sound issues early in the day, but they got it worked out.  Saturdays line up started off with a local act Michael Tracy who opened for bands like Bon Jovi and Poison, he also won the Queen City music award for Best Rock Artist.  All the bands were incredible.  The Black Moods are some good friends of mine.  There out of Tempe, Arizona and played Sunday.  They have opened for the band White Snake.  As they played telling the story of being on the road and missing the people back home, their latest single "Home "is an acoustic number.  As always, the band performs with excellence and precision.  Saving Able is another one of my favorite artists.  I've known them for a long time, and they just recently got the original lead singer Jared Weeks back in the lineup.  These guys are hardworking and a must see.  There always full of energy.   Speaking of energy 10 Years and Buckcherry are off the chart.  These two bands are a must see.
All in all, the weekend was amazing, and the weather was hot, and the bands didn't disappoint.  If you are looking for something local to do make sure you check out the roster for next year.
For more photos go to Hannah Lee Photography at the link below