Lil baby is an American rapper.  He rose to mainstream in 2017 following the release of his mixtape "Perfect Timing". Lil Baby has received one Granny Award and one BET Award. He was also crowned as the biggest all-gender artist of the Year at the Apple Music Awards 2020.
Chris Brown is an American Singer, songwriter, dancer, and actor. His fourth album earned him the Grammy Award for Best R & B Album. Brown has sole over 197 million records worldwide, making him one of the world's best-selling music artists.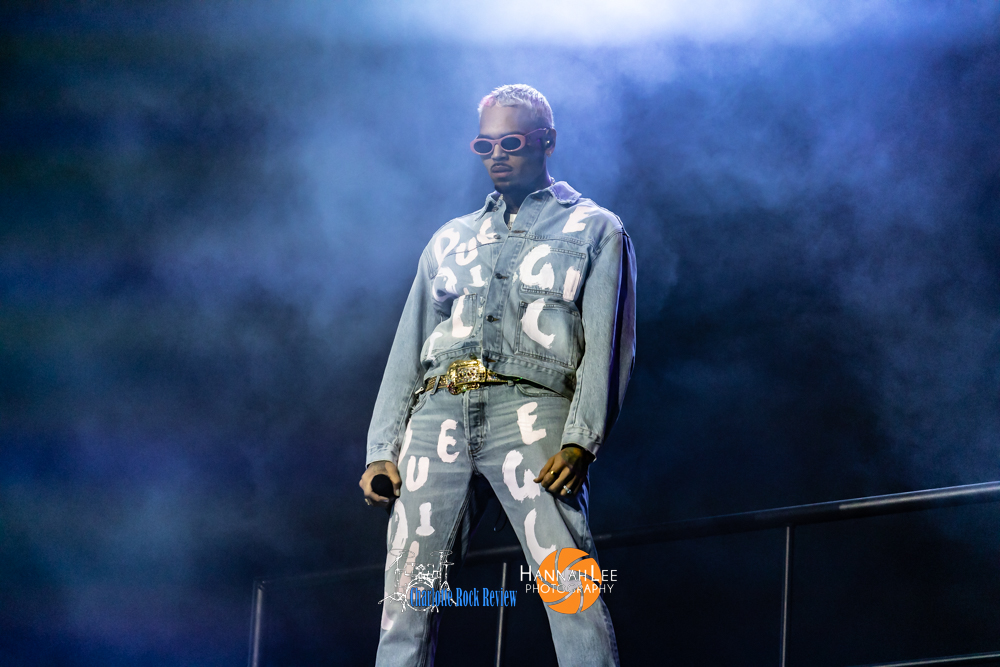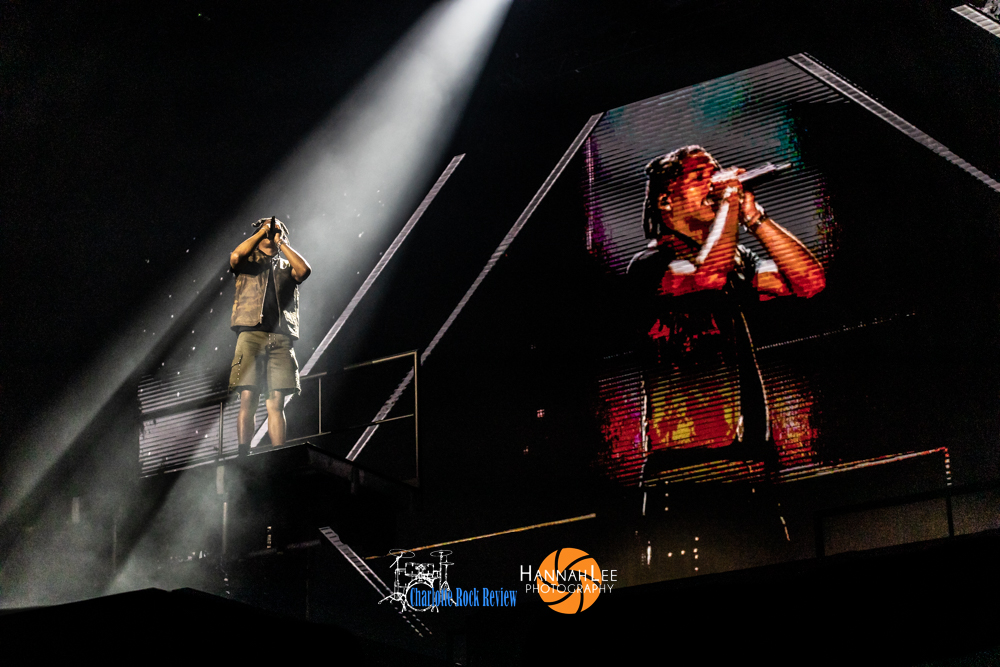 This was a co-headlining tour.  ONE OF THEM ONES Tour. Both guys gave it there all.  Lil Baby came out first.  Lil Baby appears on a large structure that raised him up from behind the 3 video screens on stage.  He was wearing green shorts a camo vest and black shirt. As Lil Baby is singing the screens are changing themes and displaying is name on the screen.  As he continues to sing, the choreograph dancers start to perform around him.  The dancers are wearing black shorts a white shirt that says Lil Baby in black letters and a black vest. 
Chris Brown performs to a sold-out crowd.  He comes down ascending from the ceiling hanging from two wires with the spotlight shining down on him and the big screen displays a picture of people hanging in the air. He is wearing pink sunglasses a blue jean jacket with white letters on it along with matching jeans.  Chris Brown does a remarkable job at extensive choreography.  He is a phenomenal performer and knows how to work the crowd. 
All in all, the night was great.  Both performers did an excellent job in stage production, sound, and choreography.   Make sure you catch a show coming near you.