Blue Ridge Rock Festival has been around for several years, it is an annual multi day festival and I have been fortunate enough to cover every single one. Every year it gets bigger and better. This festival was sold out two months in advance. This year was special, covid 19 pandemic has affected everything even in the music scene.  Blue Ridge Rock Festival was our last hope, seeing that all the other festivals had to cancel and I still was not sure it was going to happen, but Jonathon Styles pulled it off. This year's events line up featured 160 plus bands spread across 6 stages with 4 days of nothing but music from your favorite artist.  
              I headed up Wednesday night to get checked into my camping spot so I could prepare for the rest of the weekend. Yes, there were a few problems like vendors running out of food, not enough camping, and long wait lines to get to the festival from off site parking due to lack of shuttles. There were a few last-minute band cancellations that were beyond the control of the festival. I saw and heard a lot of things going wrong, but nothing ever goes smooth especially when you go from 3500 fans on a single day to 4 days with 160,000 attendees.  
              As I headed into the festival for the first day, I was loving it already. I was able to access each stage from behind and that was a game changer. Nothing like having $15,000 dollars' worth of camera gear and trying to fight your way through the crowd to get to the stage. So, I was over excited to be able to access each stage from behind. The stages were angled so that bands performances would not interfere with the other bands. Beside each main stage you had a side stage that was at an angle, so the crowd really did not have to move from there spot. It was hot and dusty. It had not rained in a while, so it was like a dust bowl. The band Star Set was dressed for the occasion. They came out on stage and looked like something out of a "Star Wars" movie. It was great, they were entertaining and a lot better than the last time I saw them. All the bands put on an amazing show. Motionless In White, Rob Zombie, Halestorm, Shinedown, Lamb of God, Papa Roach, Ice Nine Kills, Megadeth.  All these had great light shows especially Hailstorm, props to your lighting engineer I was overly impressed. Lamb Of God has some pyro going on and Shinedown not only had pyro but at the end of there show they had fireworks going off.  What a way to end the day. Let us not forget others like Magg Dylan, PigWeed, VOX, WoR. Magg Dylan is a up and coming female fronted band. They are an original alternative rock/metal band. They did a cover of Alanis Morrissette "You Oughta Know" and absolutely killed it. PigWeed I just met these guys backstage, and their attitude was amazing they had such a good vibe that I wanted to check out there set. The guys brought the energy, got the crowd going and was all over the place.
              Overall, every band gave it their all, they were all top-notch. The sound and light shows did not disappoint. At the end of the day, I was glad to be able to attend a festival of this magnitude. This year has been a tough one for all of us and the music scene. I am more than grateful to be a part of this amazing festival and look forward to what next year holds.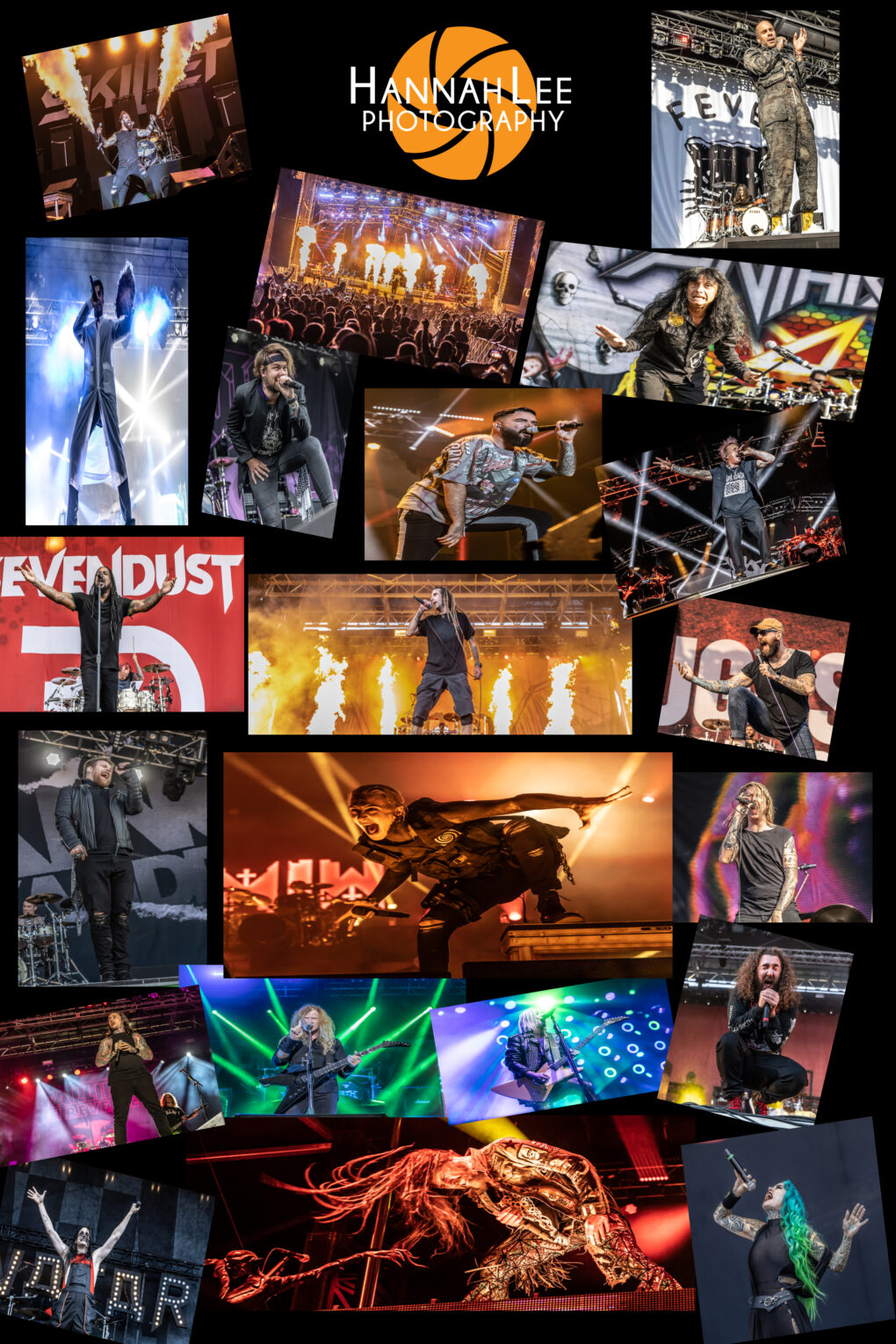 For more photos click the orange button below