Andrew McMahon an American singer-songwriter performed at Charlotte Metro Credit Union Amphitheater along with Dashboard Confessional for the highly anticipated "Hello Gone Days" tour.
As the time draws near and the lights go down. The entire crowd was on their feet in anticipation of Dashboard Confessional coming out on stage. Emerging from the side of the stage with an acoustic guitar in hand, lead vocalist "Chris Carrabba" told the audience he wanted to start off with just him and us. Carrabba started out the night with an acoustic solo for the first song "The Brillant Dance" getting the crowd involved right off the bat. After that the band joined him. Playing an old telecaster that looked well used and had seen better days. A lot of vintage guitars on stage tonight giving the sound and great nostalgic vibe to the performance. It's been a very energetic engaging crowd singing along with Dashboard Confessionals entire set.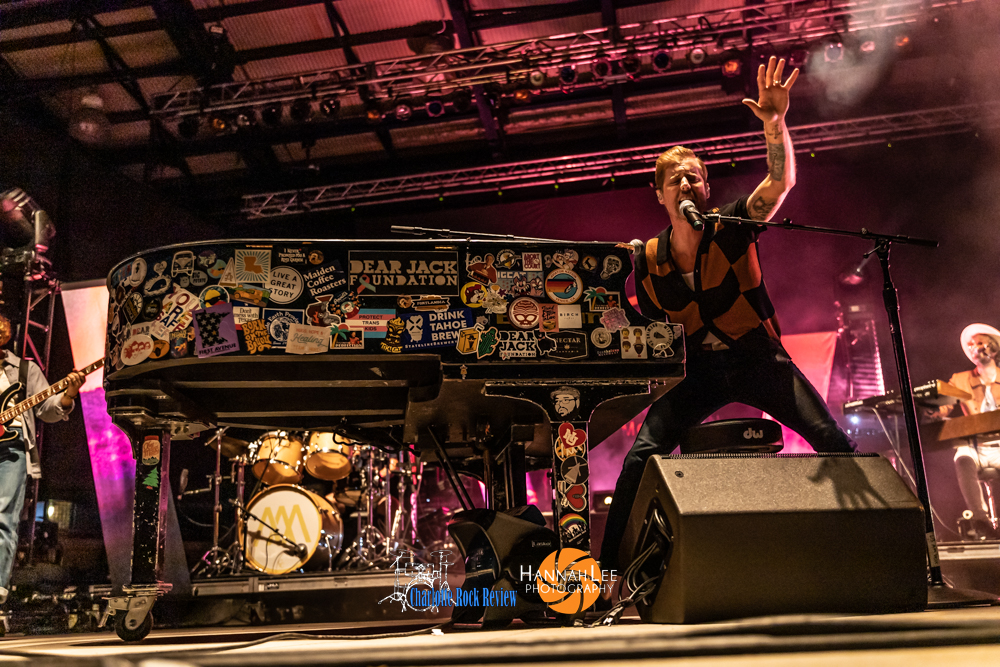 Now that the crowd is good and warmed up, everyone in the venue was on their feet cheering for the headline act. Andrew McMahon. With a piano center stage covered with stickers, it looks like a road case or a brewery's walls. McMahon came out in a black and red checkered shirt, black jean and wearing a pair of black converse chuck taylors. With a hand-waving crowd of sing-along fans McMahon and his five-piece band filled the amphitheater with an upbeat energetic performance. The band is full of very talented musicians. With beach balls flying McMahon gets up from the piano and runs through the aisles of the venue giving hi –fives to the fans as he makes his way through them and back to the stage.
With some swagger and attitude McMahon has some impressive piano playing solos. McMahon started playing some songs from his warp tour days really got the crowd fired up. He took time to talk about his milestone as a 17-year cancer survivor going into his song "The Resolution". As the night winds down McMahon finishes off the night with songs like "Star", 'Dark Blue" and "Synesthesia". It was a show the whole family could enjoy.  Make sure you follow him on social media and catch a show near you.
Follow them on social media